Something new ... giant Wire Wrapped Quartz Crystal ornaments! Each one features a large quartz crystal, or cluster of crystals, wrapped in super heavy gauge copper or aluminum wire. I'm so excited about these, they've rejuvenated my creative spirit on every level! They are packed with energy and look magnificent in a window, on the tree, outside, inside, anywhere!
They look like icicles wrapped in swirls of wire.
For years I've contemplated making "Window Jewelry" with the name
Sculpted Windows Jewelry
...you'd think I would have tried making some actual window jewelry sooner!! It one of those things I've been saying I'm going to try forever, and I never take time out to try ...after 8 years, I FINALLY sat down and and made it happen.
The aluminum wrapped cluster at the top of this entry was inspired by a painting I bought from
Gallery Z
on etsy. A guardian angel watching over a city of crystals. I fell in love with the painting,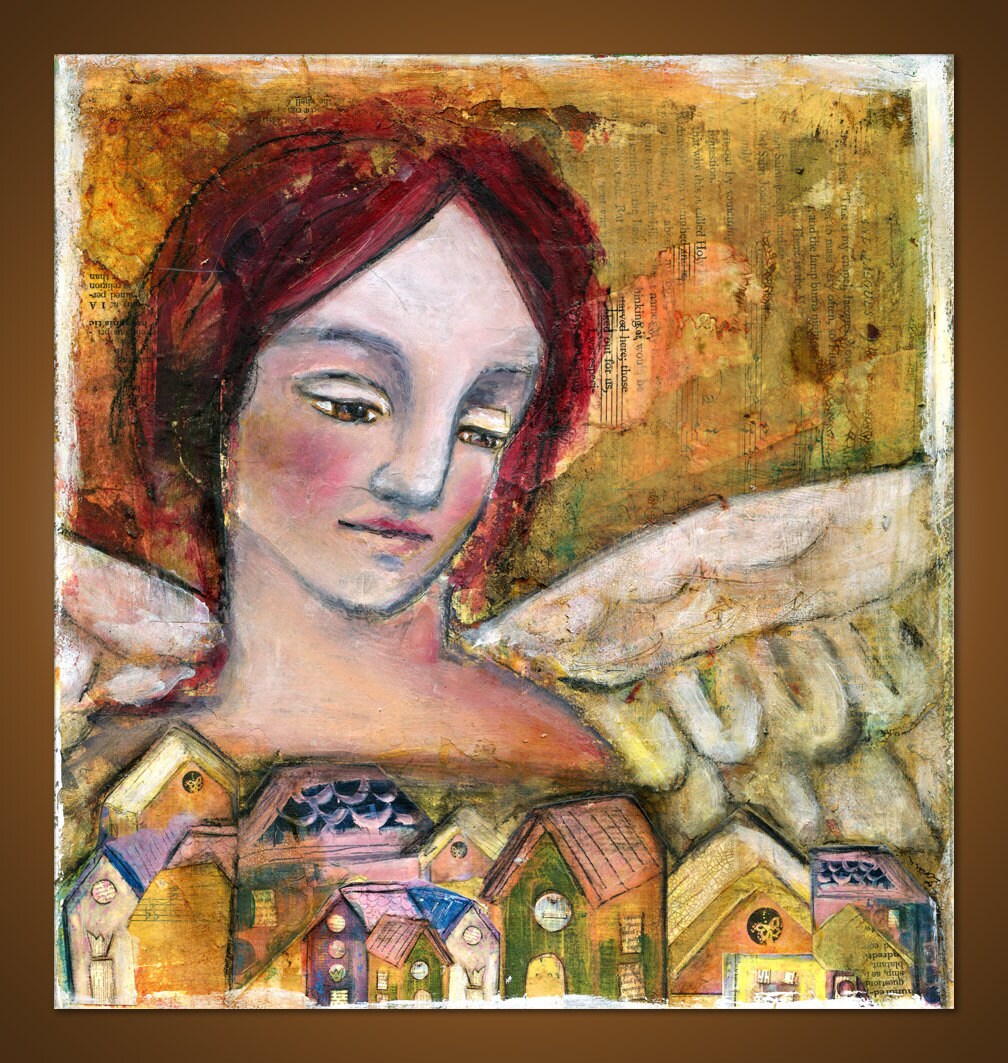 I couldn't stop looking at it. Despite a tight budget, I had to splurge. It inspired me, how could I live without her :).
This was the perfect break from the holiday chaos. A little play-time that was good for the soul ...and for re-charging the batteries. I had a blast working on these, if my hands weren't tired out I'd be making more right now. They are addictive! Working with 12, 14, and 16 gauge wire takes some serious strength and I thought I was tough.
Hope you are enjoying the start of the holiday season. If you're getting stressed I hope you can take a little time to play, I highly recommend it!